With winter here, SWEMS is proud to announce that the vast majority of the ambulance garage improvements are complete, thanks to the effort of several members led by Matthew Tucker, Paul Holubek, and Ray Sellers.
With these improvements, the garage ceiling is complete, with insulation to reduce expenses, and the garage is heated to ensure that our diesel ambulances are able to start quickly, our medical supplies are warm, and our ambulance patient compartments are ready and warm to accept patients at any time.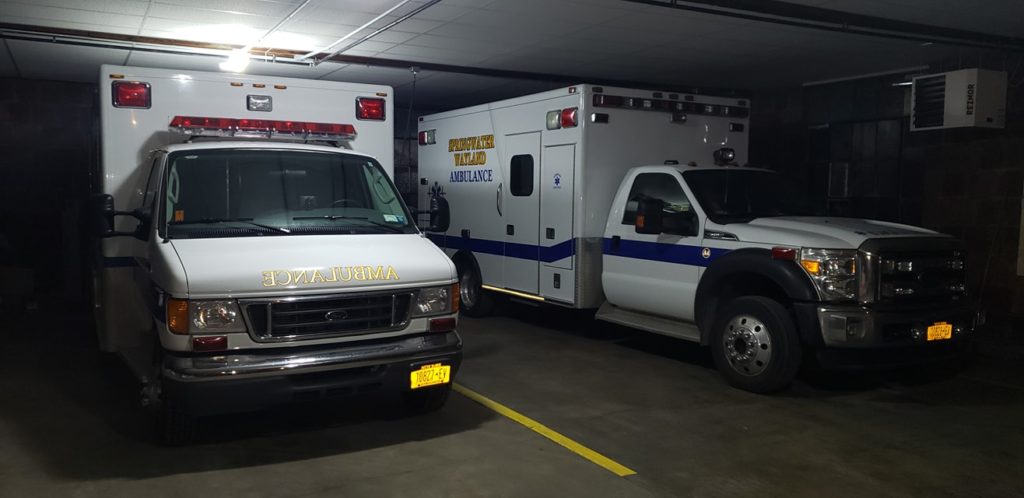 SWEMS continues to work on the rest of the improvements to the Bennett Bros Memorial Building. The next phase of building renovations is the completion of the firewall and two emergency exit doors that are required to comply with building code and the repair of a sewer line needed for the decontamination room and future kitchen.
We are seeking support for the buildout of the crew lounge, crew sleeping quarters, and the dedicated training room that will be used for regional EMS training activities.